Please remember that providing this information takes a lot of work. I am doing it to generate business,
not just to provide information. Please refer people who are thinking of selling or buying to me
.
COBB COUNTY REAL ESTATE MARKET
Data through  July 2012!
THERE IS A SHORTAGE OF INVENTORY.
PRICES ARE LIKELY TO BE GOING UP!
Find me at:
Cobb County Statistics through 

JULY 2012

.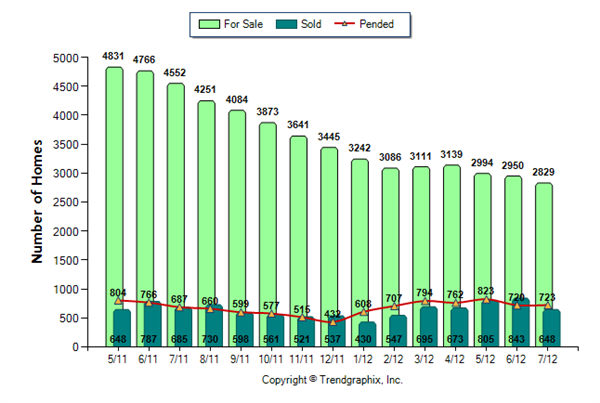 The inventory is stabilizing at a low level or going down!

Pending sales leveling off

.

Closed sales are slightly down level from last month. 

Closed sales in July are UP from July of last year.

Do you want to work with the best? --  If so    SIGN with SIG!
 AVERAGE PRICE PER SQ. FT. FOR COBB COUNTY 


THROUGH JULY 2012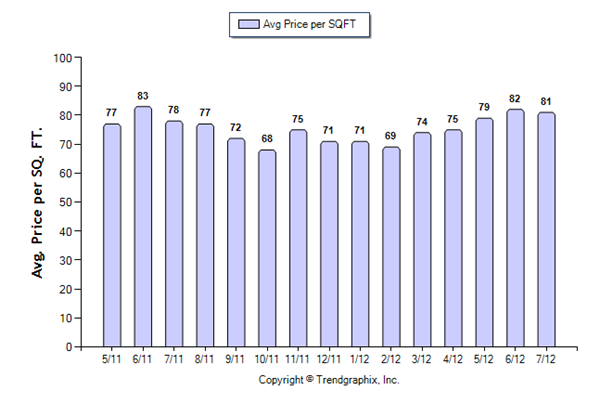 Prices dippeover the past year, and are back slightly higher than a year
ago.
At $81.00 per square foot we are at a point where it may make sense
to build, if the land is cheap enough.
You get more for your money in a resale!
I don't believe that the huge number of foreclosures is as large a problem
as many people anticipate.
Contact me for more information    678-982-3900  and  SIGN with SIG
-----------------------------
Selling Data through July
Good houses offered at a fair price sell FAST,
frequently with multiple offers.
The selling prices that have dipped over the past year,
are back where they were a year ago.
A good house at a fair price may attract multiple offers.
You NEED an agent experienced when it comes to multiple offers.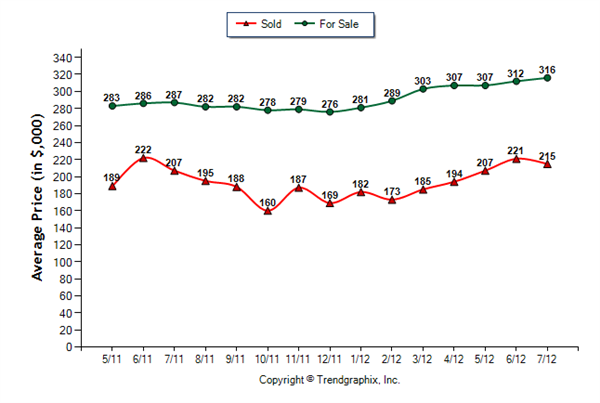 Pricing a house in this market is difficult.
The traditional "Comparative Market Analysis" is no longer adequate.
Additional data is needed, to which I have access. 
With a Doctorate from M.I.T. I know my numbers and how to do research!
On August 15 I will take a 3 hour course for continuing education
credit regarding appraisal methods.
MONTHS OF INVENTORY FOR COBB IN JULY 2012.
Months of inventory is a key gauge for the likely trend in house prices.
 Less than 6 months of inventory should point towards higher prices.
The low inventory points towards increasing prices.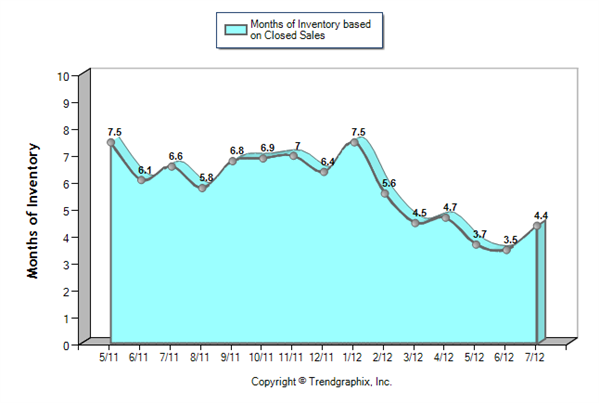 ------------------------------------------------------------------------------------------------------------------
AVERAGE MONTHS ON MARKET.
Months on market peaked over the past year.
In July 2012 the days on market was below July a year ago.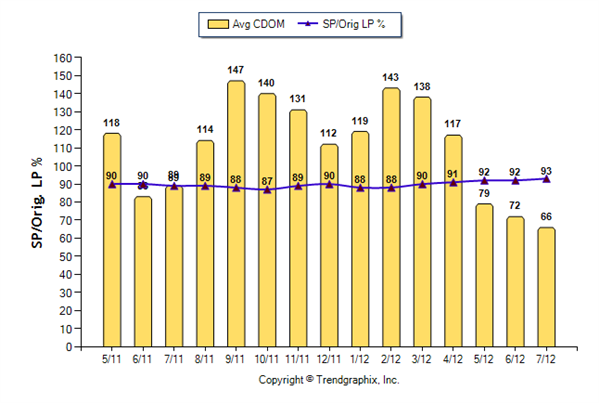 Information is believed accurate but is not guaranteed. 
© Sigurd Hoyer except where otherwise noted, indicated or implied.
SIGN with SIG!